Group Information
Group Name:
The Witcher RPG
Category:
Fun and Nonsense
Description:

Ein The Witcher RPG es spielt nach den Geschenissen von The Witcher 3

Nachdem die Wilde Jagd und die Weise Kälte bezwungen war kehrte frieden in den Landen von Nilfgard ein und die Hexer begannen wieder die Schulen aufzubauen und Hexer zu trainieren. Nun kommen vermehrt Monster in diese Welt und alle sind auf der Hut.
Was wird noch geschehen wie wird dies ausgehen das alles kommt auf eure entscheidungen an.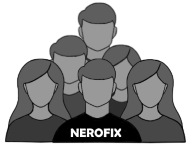 You must be logged in to join this group to be able to take part in forum discussions, upload photos, contact group members etc...