Group Information
Group Name:
Chili und Co
Category:
Food and Drinks
Description:

Es geht um Chilies, der Anbau und deren Genuss ....

Gemäß Urteil des Landgerichtes Hamburg vom 12.05.1998 geben wir folgende Erklärung ab: Wir distanzieren uns ausdrücklich von den Inhalten aller in dieser Gruppe gelinkten Seiten bzw. des gesamten Internets. Wir machen uns diese Inhalte nicht zu eigen. Der Aufruf irgend eines Links erfolgt ausschließlich auf Verantwortung des Nutzers.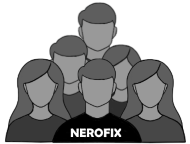 You must be logged in to join this group to be able to take part in forum discussions, upload photos, contact group members etc...