Group Information
Group Name:
Second-Hand-Klamottenkiste
Category:
Fashion and Lifestyle
Description:

Ich verkaufe hier ausschließlich meine private Kleidung.
Da ich Privatverkäufer ( mit dem Verkauf werden keinerlei gewerbliche Zwecke verfolgt ) bin:
keine Gewährleistung, Garantie oder Rücknahme.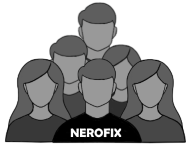 You must be logged in to join this group to be able to take part in forum discussions, upload photos, contact group members etc...