Group Information
Group Name:
Die Bibel - Alllmächtiges Werk oder menschengeschaffene Lektüre?
Category:
Religion and Esoteric
Description:

Diese Gruppe sollte zur Diskussion und zum Austauch dienen.

Beleidigungen und Denunziereungen sind bitte zu unterlassen. Alle sollten sichmit dm nötigen Respekt und der entsprechenden Achtung begegnen.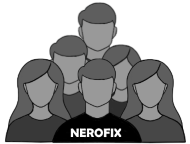 You must be logged in to join this group to be able to take part in forum discussions, upload photos, contact group members etc...