Group Information
Group Name:
Adipositaschirurgie (Magenband, Schlauchmagen, Magenbypass,BPD-DS)
Category:
Common Interests
Description:

Diese Gruppe ist für Leute da, die eine Magen-Op geplant oder schon hinter sich haben. Hier kann man Erfahrungen, Tipps, Infos oder Adressen austauschen. Gern auch Freundschaften schließen unter Gleichgesinnten.



Menschen mit Übergewicht sind genauso zu behandelnn wie normal gewichtige Menschen.

Bei Fragen, Anregungen oder anderen Anliegen dürft Ihr mich gern Privat anschreiben.

Es werden keine Beleidigungen oder andere diskriminierende Beiträge geduldet. Diese werden sofort gelöscht !!!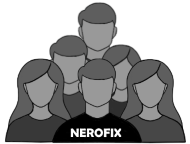 You must be logged in to join this group to be able to take part in forum discussions, upload photos, contact group members etc...