Group Information
Group Name:
Pro Contra Fleisch
Category:
Common Interests
Description:

Hier in dieser Gruppe wir über den Fleischkonsum diskutiert in Sachen Ethik und Gesundheit bis hin zu den Tierrechten, Tierschutz oder was auch immer.

Fakes wird ausgeschlossen aus dieser Gruppe

Willkommen sind Veganer Vegetarier Fleischesser oder was auch immer es da noch gibt.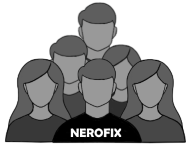 You must be logged in to join this group to be able to take part in forum discussions, upload photos, contact group members etc...