Group Information
Group Name:
Gesundheitsförderung durch Zellernährung
Category:
Science and Research
Description:

Neueste Erkenntnisse, wie Zellernährung (Orthomolekulare Medizin) für jeden Menschen gesundheitsfördern wirkt... Beste Vitalstoffprodukte im NLS-Analyse-Test.
Vorträge bereits in Berlin, Speyer, Kassel und Wiesbaden... weitere Städte sind geplant... Wien, Saarbrücken, Leipzig

Erfahrungsausstausch zu den drei Felder: Dauer-Energie.... Wohlfühl-Gewicht ... Lebens-Freude...

Die beste Schule ist die eigene Erfahrung, der beste Lehrer ist der eigene Körper...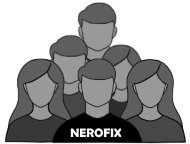 You must be logged in to join this group to be able to take part in forum discussions, upload photos, contact group members etc...