Group Information
Group Name:
Die Steuerfachangestellten
Category:
Job and career
Description:

Ein dt. Sprichwort lautet: "Von der Wiege bis zur Bahre zahle, zahle, zahle" Das gilt gerade insbesondere für die Steuern. Als natürliche Person in D wohnhaft und dabei nicht Stpfl. zu sein, geht in der Regel nicht.
Folglich ist anzustreben, so wenig wie nötig zu zahlen, wenn man schon zahlen muss. Dazu kann man sich austauschen, hier in der Gruppe.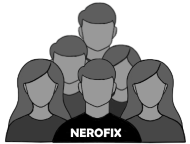 You must be logged in to join this group to be able to take part in forum discussions, upload photos, contact group members etc...