Group Information
Group Name:
Fahrgemeinschaften
Category:
Common Interests
Description:

Bei immer höher steigenden Autokosten lohnt sich eine Fahrgemeinschaft.
Bitte ladet auch Eure Bekannten ein, damit die Gruppe größer wird.
Dadurch können sich eher Fahrgemeinschaften bilden. Auch wenn es
nur Teilstrecken wären.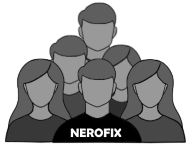 You must be logged in to join this group to be able to take part in forum discussions, upload photos, contact group members etc...