Group Information
Group Name:
Geistiges Heilen
Category:
Psychology
Description:

Geistiges Heilen wurde schon von Anfang der Menschheit praktiziert - bewusst/unterbewusst !
GEISTIGES HEILEN ist : "Tradition uralten Wissens".
Was haltet Ihr von dieser Tradition, die heute noch Gültigkeit hat ?
Freue mich auf rege Beteiligung.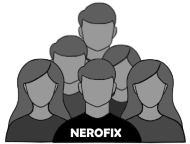 You must be logged in to join this group to be able to take part in forum discussions, upload photos, contact group members etc...