Group Information
Group Name:
Freie Energie für alle Menschen nutzbar machen.
Category:
Science and Research
Description:

Nachdem es in Japan vor geraumer Zeit,wieder zu einem immensen Zwischenfall in Bezug auf die Nutzung der Kernkraft gekommen ist,muss es uns jetzt klar sein,das wir die Atomkraft nicht beherrschen können.
Jetzt reicht es und es wird endlich Zeit,das Wir die Menschen über die Nutzung von freier Energie aufgeklärt werden.
Freie Energie ist im Überfluss vorhanden und schon Nikola Tesla wusste Sie zu nutzen.
Ziel dieser Gruppe soll sein,das alle Mitglieder mitarbeiten und ihr Wissen einbringen.
Das Ende der Nutzng der Kernkraft muss eingeleitet werden.
Jetzt sofort ohne Wenn und Aber.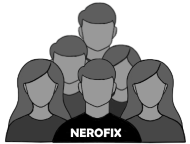 You must be logged in to join this group to be able to take part in forum discussions, upload photos, contact group members etc...