Group Information
Group Name:
Hunde sind unsere besten Freunde !
Category:
Common Interests
Description:

Hier ist eine Gruppe für alle Hundebesitzer und ihre vierbeinigen Lieblinge.
Ich freue mich über jedes neue Mitglied und auf einen guten und friedevollen, wie respektvollen Umgang miteinander.
Stellt euch gerne gemeinsam mit einem Bild von eurer Fellnase ein.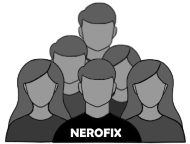 You must be logged in to join this group to be able to take part in forum discussions, upload photos, contact group members etc...