Group Information
Group Name:
Alles mögliches... Sprüche
Category:
Fun and Nonsense
Description:

Wir sind schnell dabei, Menschen zu verurteilen.
Wir sind noch schneller dabei, unsere eigenen Fehler zu vergessen.
Aber warum brauchen wir so lange, um anderen zu vergeben?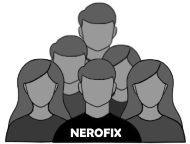 You must be logged in to join this group to be able to take part in forum discussions, upload photos, contact group members etc...