Group Information
Group Name:
PODEMOS DE
Category:
Politics and Society
Description:

PODEMOS bedeutet WIR KÖNNEN und wir können und wollen eine große Bürgerbewegung nach dem Vorbild von PODEMOS Spanien werden, bei der sich alle durch gemeinschaftliche Debatten und Austausch von Erfahrungen und Gedanken gegenseitig inspirieren und aktivieren.
Wir sind bereit, mit Dir gemeinsam endlich die dringend notwendigen Veränderungen in der Welt, in der wir leben, herbeizuführen.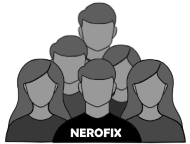 You must be logged in to join this group to be able to take part in forum discussions, upload photos, contact group members etc...