Group Information
Group Name:
Gemeinsam leben, ohne Ausgrenzungen
Category:
Common Interests
Description:

Gerade in der heutigen Zeit, wo rechtsradikales Gedankengut neuen Boden gewinnt, sollten wir ganz klar Stellung beziehen.
Deutschland verdankt einen großen Teil seines wirtschaftlichen Erfolgs dem Einsatz von Menschen anderer Herkunft.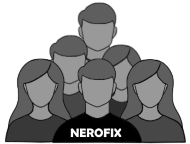 You must be logged in to join this group to be able to take part in forum discussions, upload photos, contact group members etc...