Group Information
Group Name:
Fantasie
Category:
Science and Research
Description:

Aufbruch ins All .
Raumschifbau Wie geht es Tatsächlich.!

Hallo bei 8 Milliarden Bewohner . Und dem Internet als Verbindung könnte Jeder oder nur !!! viele Milionen!. Eine Schraube und kleines Bauteil .Zu einem Bestimten Ort auf der Erde senden. Wo es dann von nur einigen 100 zusammen gebaut würden . Darüber möchte ich ein Buch Schreiben .
Habt ihr da ,Anregungen und Ideen . Die ich verwenden kann.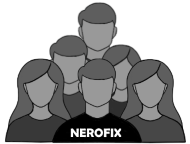 You must be logged in to join this group to be able to take part in forum discussions, upload photos, contact group members etc...